Company Introduction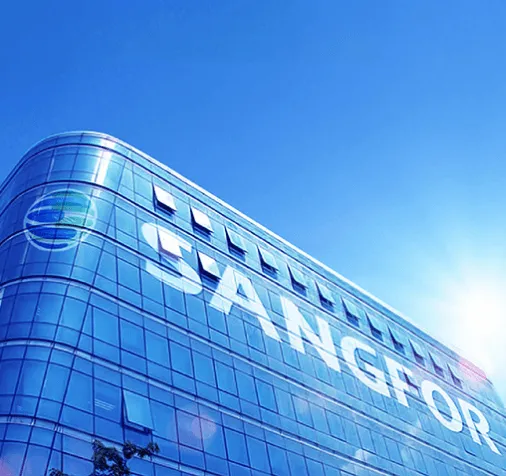 Sangfor Technologies is a leading global vendor of IT infrastructure solutions, specializing in Cloud Computing & Network Security with a wide range of products & services including Hyper-Converged Infrastructure, Virtual Desktop Infrastructure, Next-Generation Firewall, Internet Access Management, Endpoint Protection, Ransomware Protection, Managed Detection and Response, WAN Optimization, SD-WAN, and many others.
Sangfor takes customers' business needs and user experience seriously, placing them at the heart of our corporate strategy. Constant innovation and commitment to creating value for our customers help them achieve sustainable growth. Established in 2000, Sangfor currently has 9,500 + employees with more than 60 branch offices globally in exciting locations like Hong Kong, Malaysia, Thailand, Indonesia, Singapore, Philippines, Vietnam, Myanmar, Pakistan, UAE, Italy, and the USA.
As the leading Network Management vendor, it has already been listed in the SWG Gartner Magic Quadrant for 4 years in a row. It has professional bandwidth management, application control, URL filter, traffic control, information control, illegal hotspot/proxy control, behaviour analysis, wireless network management and many other value-added features, which can truly help you achieve a Unified Internet Behavior Management of all clients in the entire network.
Mainly used as an Internet Behavior Management device deployed in the Internet gateway, it can support a 10 Gbps environment, provide Unified Wired and Wireless networks and can be used in many other scenarios to secure and maximize your network. it has already served more than 20,000 customers in every kind of industry.
Accelerating modern trends such as cloud applications adoption, the move of the hybrid workplace and increased use of mobile and personal devices for work have all constantly put more pressure on the organization to ensure a secure workforce environment. At the same time, a rise in encrypted applications, proxy avoidance applications, and increasingly affordable availability of third-party VPN applications have imposed further liability for the organization where it can easily bypass your security parameter undetected without any protection. You need an extensive secure web gateway not only to protect your organization against these common threats but also as a critical asset for safeguarding user internet access behaviour.
✔ Comprehensive authentication methods with the most powerful bandwidth management.
✔ Personalized analytics reports to create business value from user online data.
✔ Rich value added services to transform IT department into a revenue-generating centre.


SANGFOR NGAF: Secured. Converged. Simplified.
At Sangfor, the concept of Network Security is fundamentally different than other vendors. We are developing our security solutions with our users in mind by protecting them against all type of threats, no matter if its internal or external, existing or future threats.
Network security is often regarded as a highly technical field for experts only but not all organizations can afford to have a team with multiple security analysts to protect the network. We believe that security should be simple, easy to understand and to operate for the average IT employee. That's why Sangfor includes all sort wizard-type configuration to guide our users step-by-step, no matter if it's for deployment or policy configuration.
Being the world 1st fully integrated Next Generation Firewall + Web Application Firewall converged security solution, it can provide our users with a full protection of the application layer without adding any additional appliance, while reducing the overall total cost of investment and maintenance needed compared to other security solutions.
SANGFOR WANO: Enjoy a LAN Speed on Your WAN
SANGFOR WANO (Wan Optimization) provides your company with a competitive edge by expanding your business potential. WANO lets you have a seamless connectivity among offices, research facilities and manufacturing plants in different locations, locally or globally.
Connecting your employees directly over the same network environment with the same performance, enhances both your productivity and business continuity.
Sangfor WANO (WAN Optimization) can be deployed in the WAN gateway of data centers and branch offices. Through traffic reduction, stream compression, stream cache, protocol acceleration and other leading technologies, Sangfor WANO can cut up to 70% of redundant traffic, reduce packet loss rate to below 1%, save 50 % of link costs and improve application speed by 3-10 times to achieve huge improvement for application performance & WAN speed.


SANGFOR HCI: The 3rd Gen HCI, Driving Hyperconvergence to Fully Converged
In traditional data center, the provision of new services relies on the purchase of new hardware; not to mention the investment in planning 3-5 years ahead and continuous upgrade. Traditional data center is also very delicate in many ways, the work it takes to keep it running properly is complex and tedious and that has occupied the majority of time of IT department's daily work.
With Sangfor HCI (Hyper-Converged Infrastructure), user's total cost of ownership (TCO) will be effectively reduced, time to market can be shortened from months to days and it can be easily scaled out, like building something with Lego blocks.
Sangfor HCI consolidates traditional hardware-appliance-based security, IP network, storage network, server and storage into one tier of commodity hardware (x86 server). The foundation of all these are compute virtualization (aSV), storage virtualization (aSAN), Network virtualization (aNET), and on top of that we have NFV integration including all our network applications such as NGAF/IAM/WANO, making Sangfor the world 1st third generation HCI.